Incubator provides pre-launch, take-off
Business Incubator supporting pre-starts
The btc has an on-site business incubation centre, designed to support those just starting-out.
Our Incubator plays a crucial role in supporting small businesses during their early stages. By providing workspace, free business advice, networking, and access to resources that help entrepreneurs refine their ideas, and develop business plans to launch successful ventures. 
With the support and advice from the incubator and the range of training opportunities and networking events held at the btc, the incubator is the ideal place to fast track the growth and development of your business.
Our incubator is offered to pre-start clients free of charge* for up to 3 months. For a small fixed fee, these facilities are also available to new and early stage businesses not wanting to work from home.
Book an appointment today to view the incubator and discuss your business ideas with one of our business advisors.
Free business advisor support hours at the btc Incubator 2022-23
btc Incubator clients supported since 2014
btc active Incubator-launched clients since 2014
Businesses the btc supported in 2022-23
Flexible, affordable and versatile
Benefits include:
Access to a hot desk with a PC
Telephone & broadband
A professional business address
Ongoing advice & guidance from a dedicated advisor
*Terms and Conditions Apply.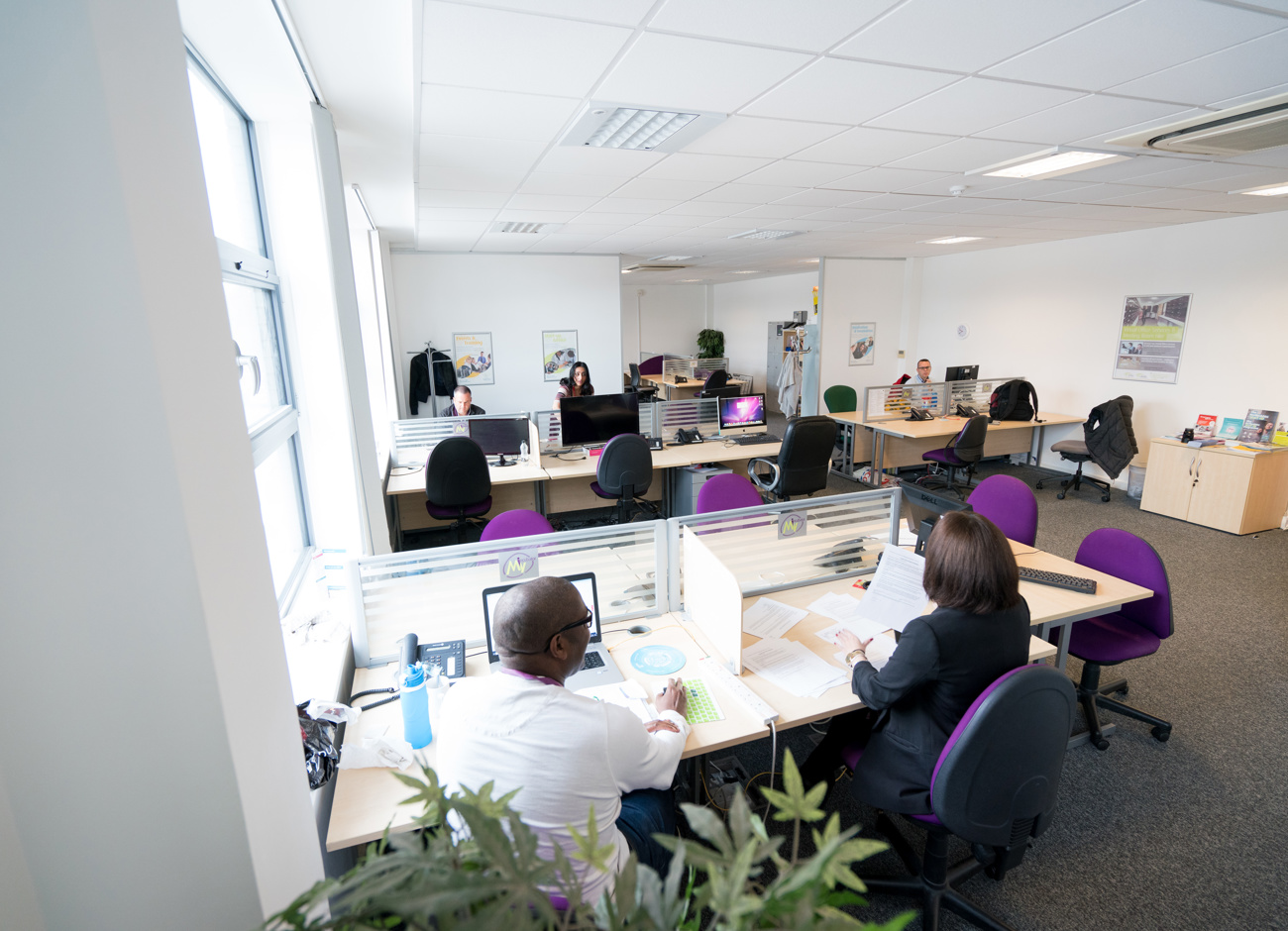 Ask to see how the btc support new businesses
Hot desking means you can work where you chose
Get in touch so we can discuss your needs:
01438 310000
Other ways to book:
-Email us at btc-reception@wenta.co.uk and tell us about your new business
-Live Chat with us by clicking the button at the bottom of your screen, (9:00 - 17:00, Monday - Friday, excluding UK Public Holidays).