On 17th May 2023, the Business and Technology Centre in Bessemer Drive, Stevenage, hosted a charity bike event in support of Stevenage Community Trust.
Established in 1990, the Trust exists to help those less fortunate in our local community, distributing over £100,000 each year to local charities, community groups, voluntary organisations, sports clubs and schools as well as families suffering financial hardship. 
With some gentle cajoling from the centre team, the btc managed to round up a group of willing volunteers from centre businesses and the Wenta (btc's managing agent) staff team, who all donated both cash, time and miles to the cause.
First up on the bike (donated by NoBull Fitness, Stevenage) was Andrew Watkin of Assynt Corporate Finance Limited, who started early and set the bar high! A VERY respectable 23k in around an hour.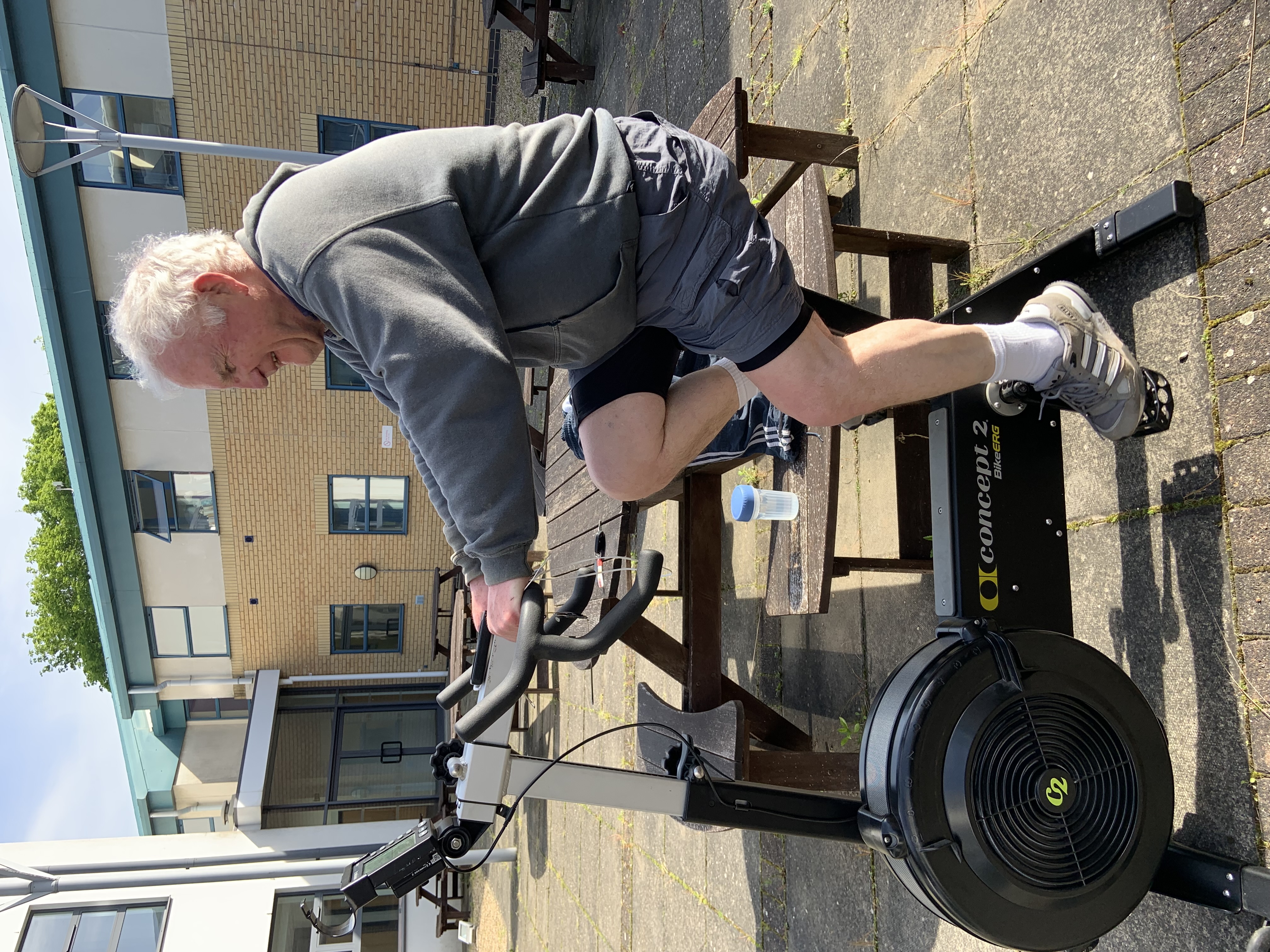 With a collective effort in half-hour stints, the Wenta team (along with supporters!) covered 36k, contributing to the 100 mile target set by the team at the trust.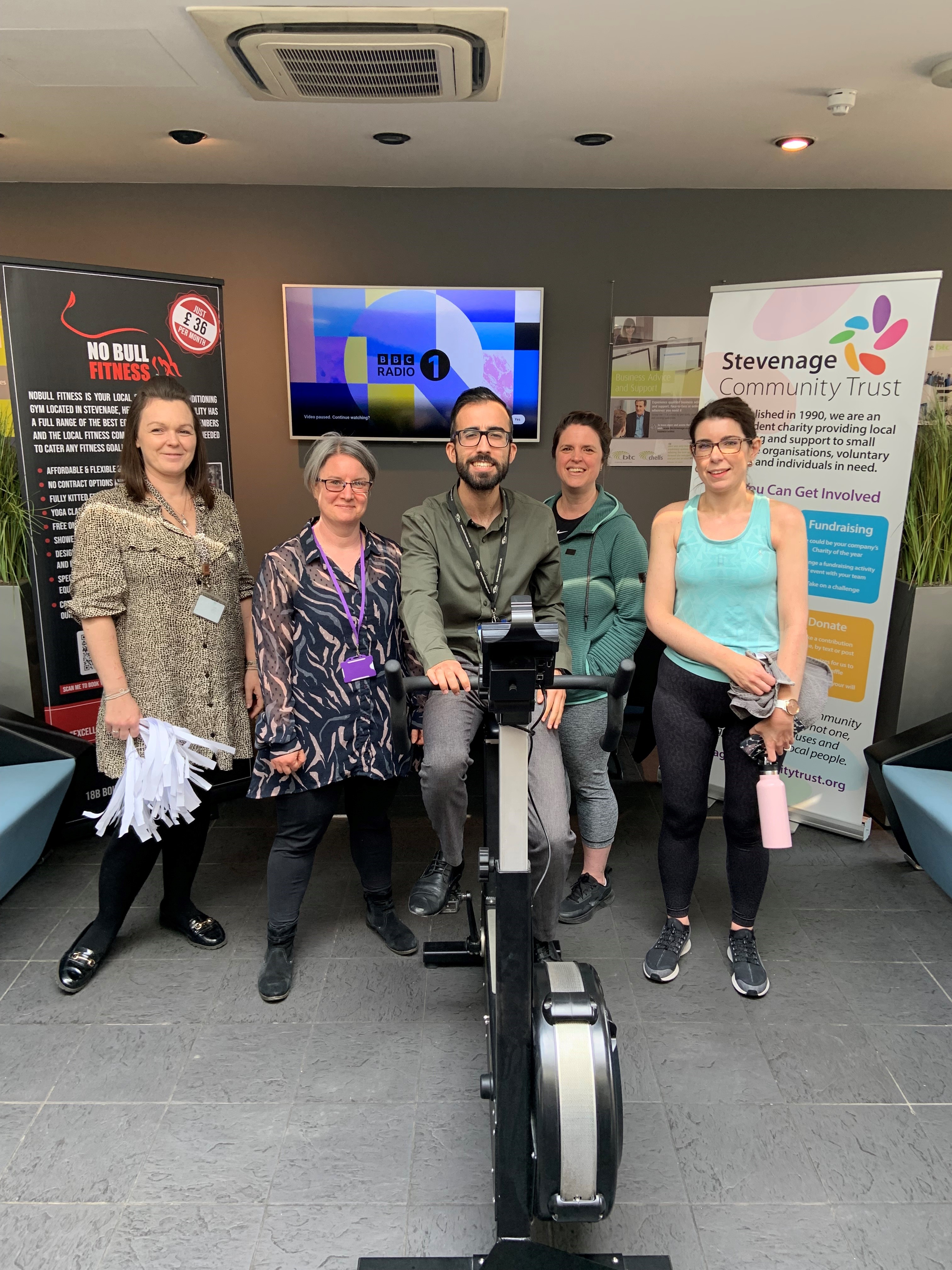 The centre team also took a turn, each with very respectable contributions, bringing energy and enthusiasm to the challenge after lunch: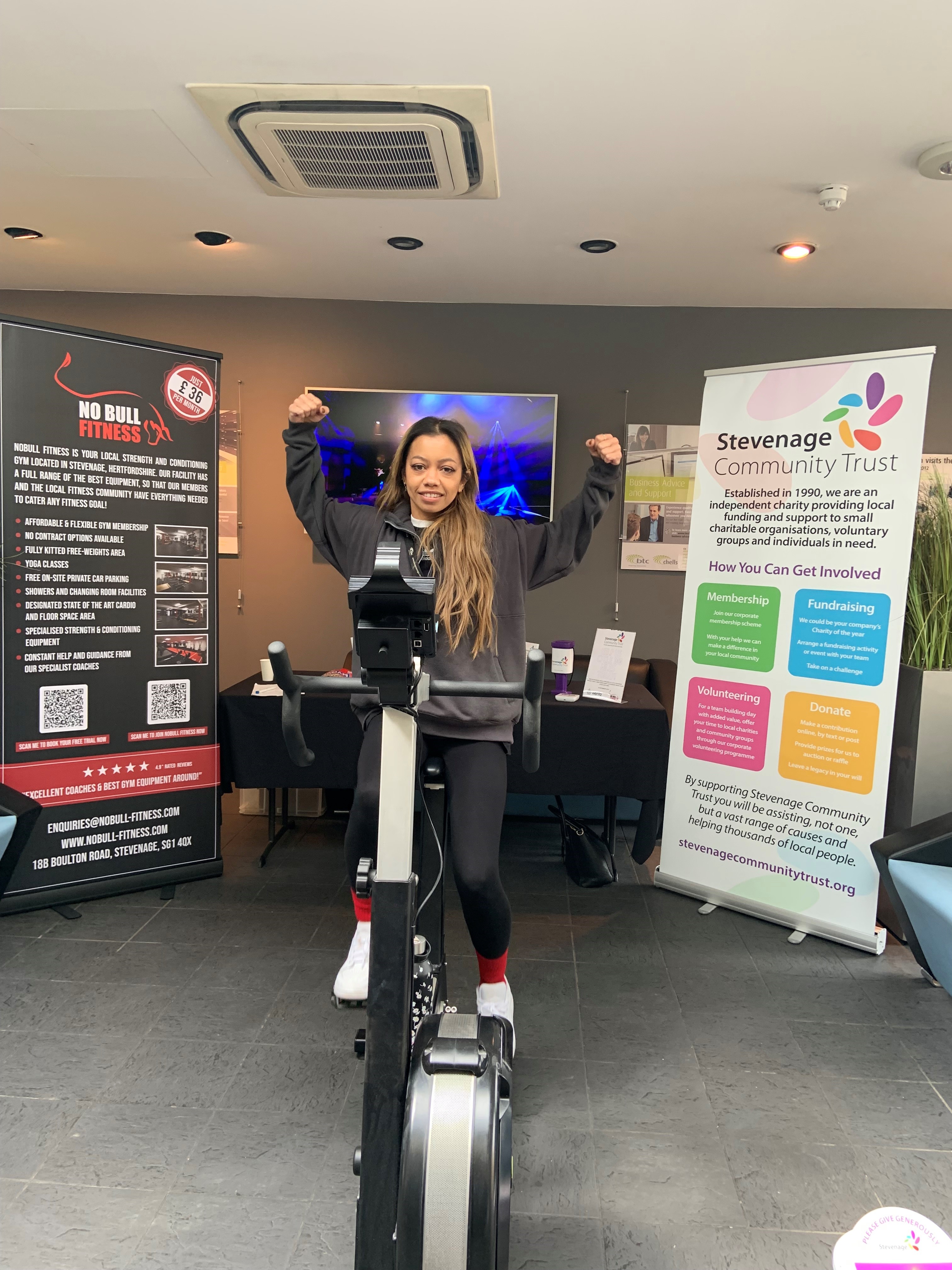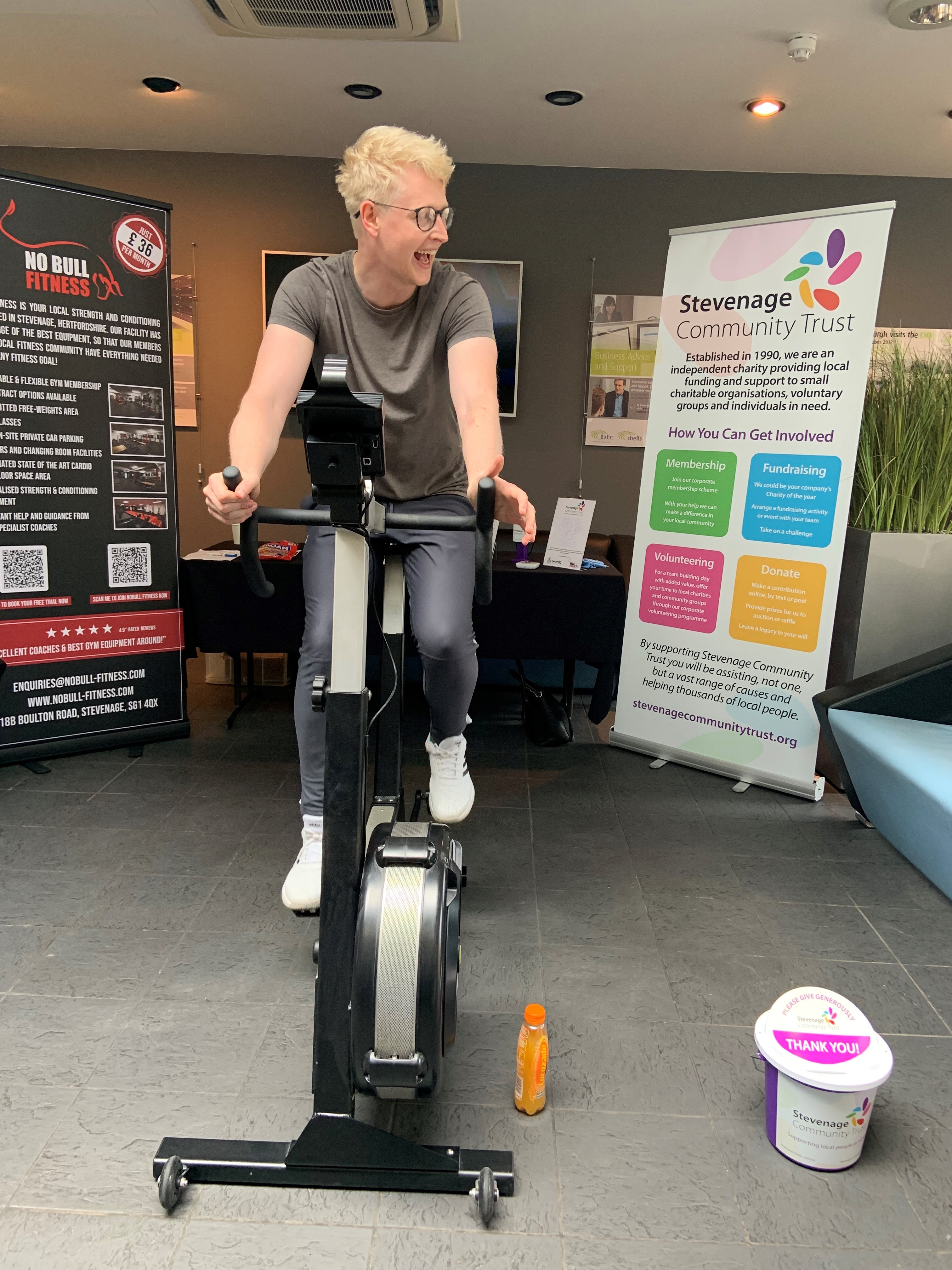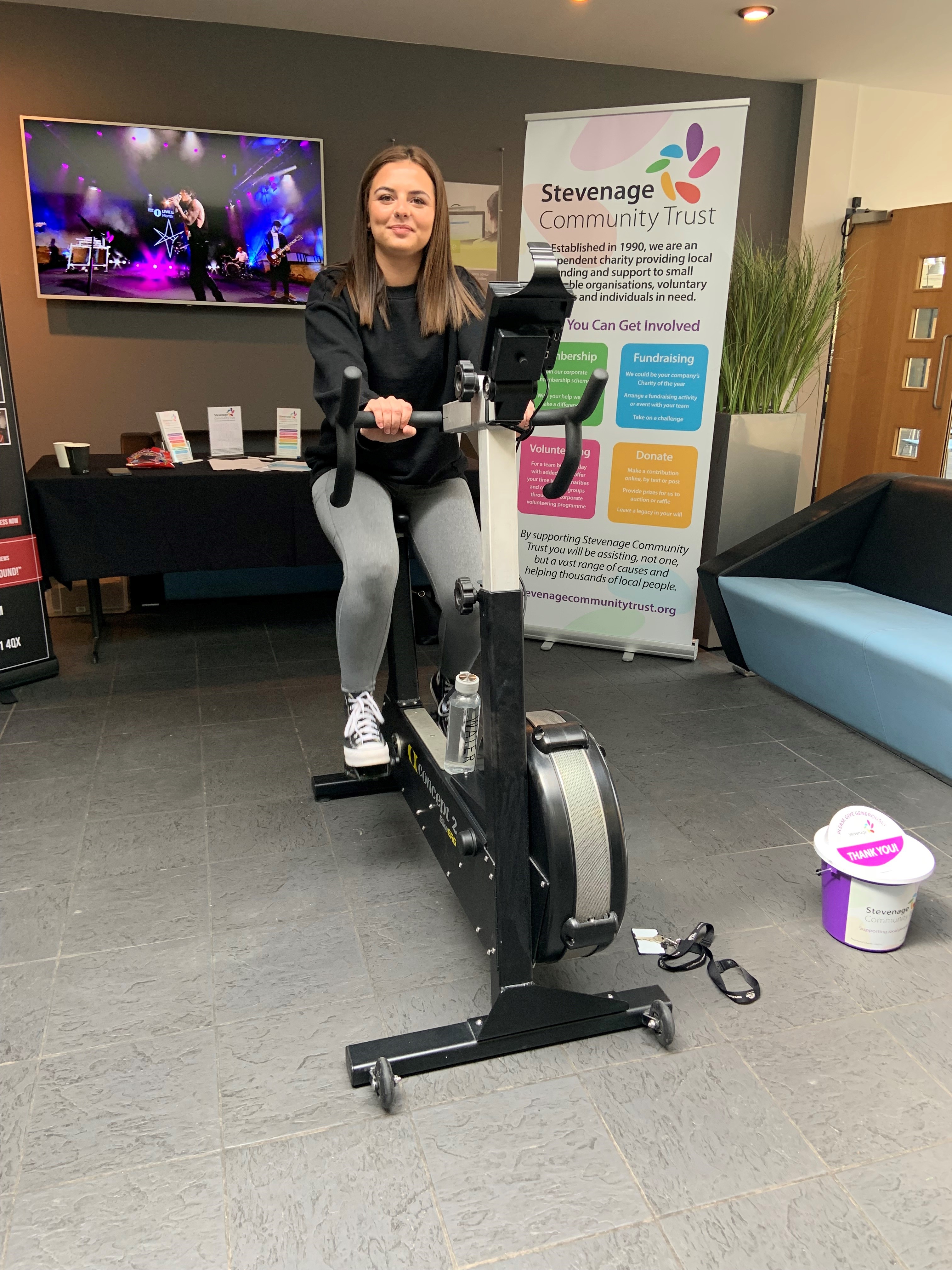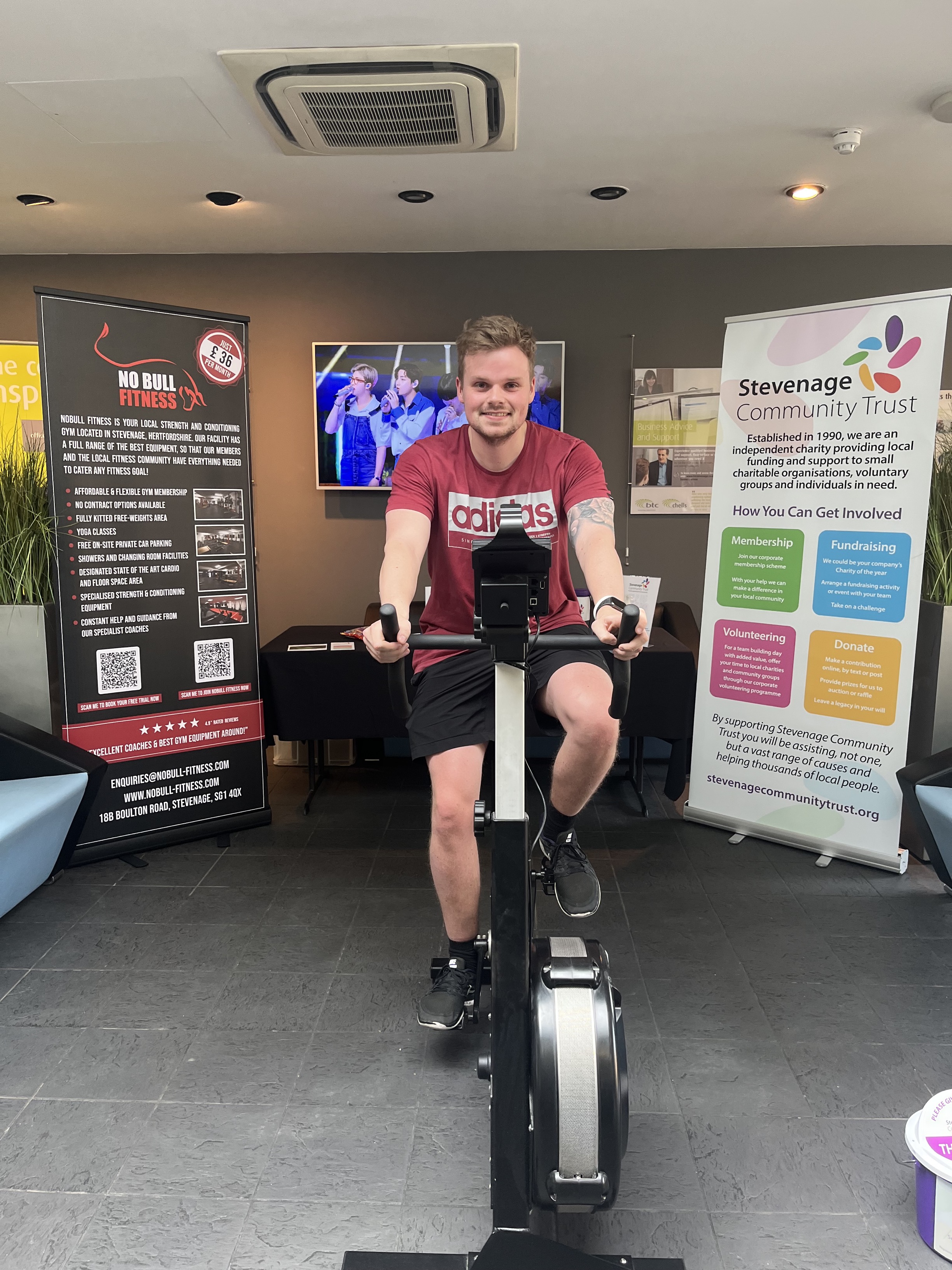 And to finish the day, Joe from Sensible Staffing took a turn on the bike: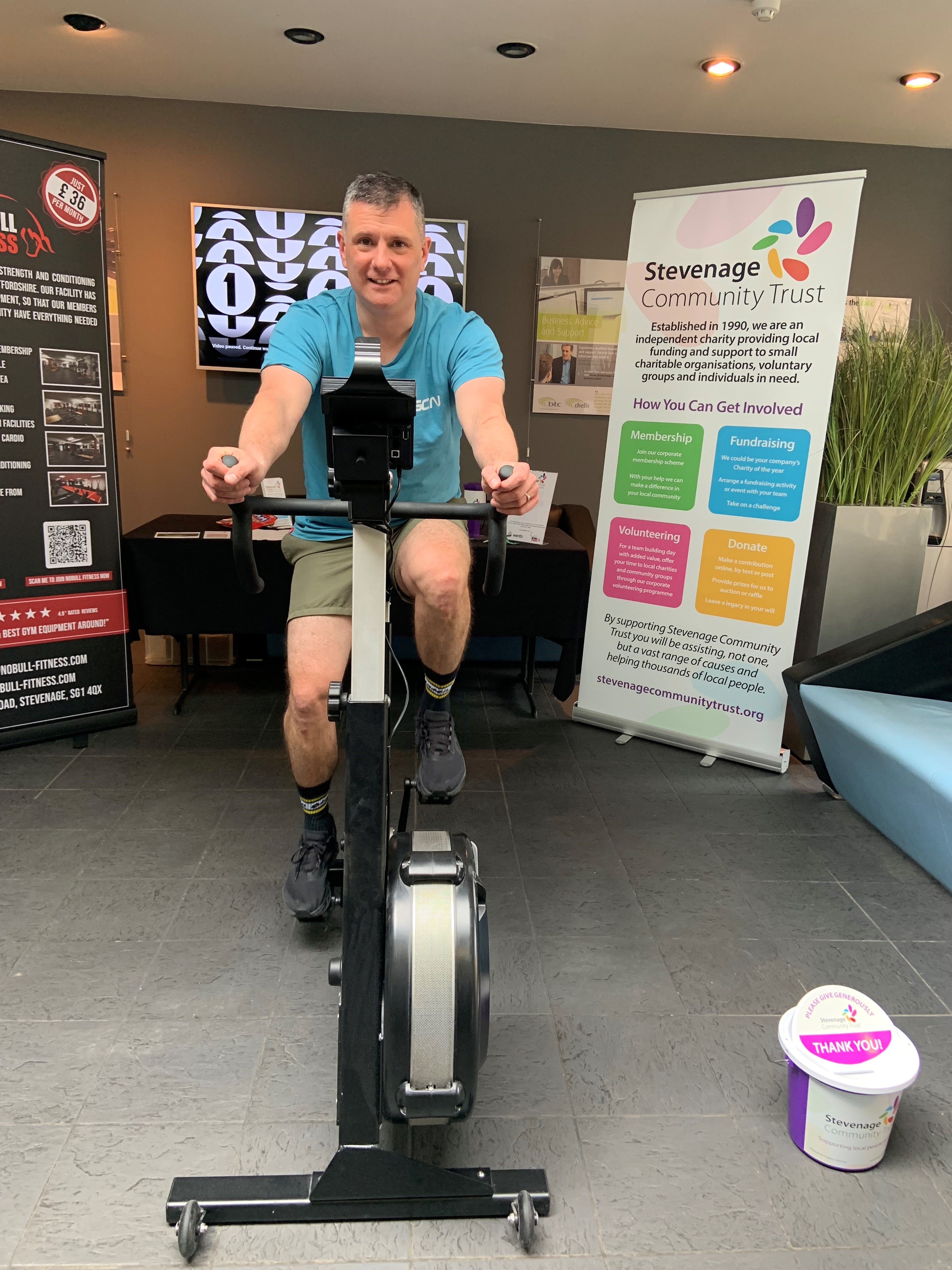 After a long and busy day in the centre, the whole team managed to beat the 100 mile target, collectively covering over 105 miles!
With thanks to btc centre clients, the Wenta management team, and visitors to the centre on the day, over £500 was donated to Stevenage Community Trust to support their activities.