btc bake sale hosted by centre client Tier 2 Consulting raises £1100 for charity!
btc centre client, Tier 2 Consulting, hosted a bake sale to raise funds for The Brompton Fountain, who support intensive care units, wards and young patients at the Royal Brompton Hospital in London.
On 26th April the team at Tier 2 Consulting held a fundraising bake sale, supporting a cause very close to one of their team.
Set up in the btc reception, they offered a wide selection of bought and home made baked goods to centre clients, visitors and staff throughout the day.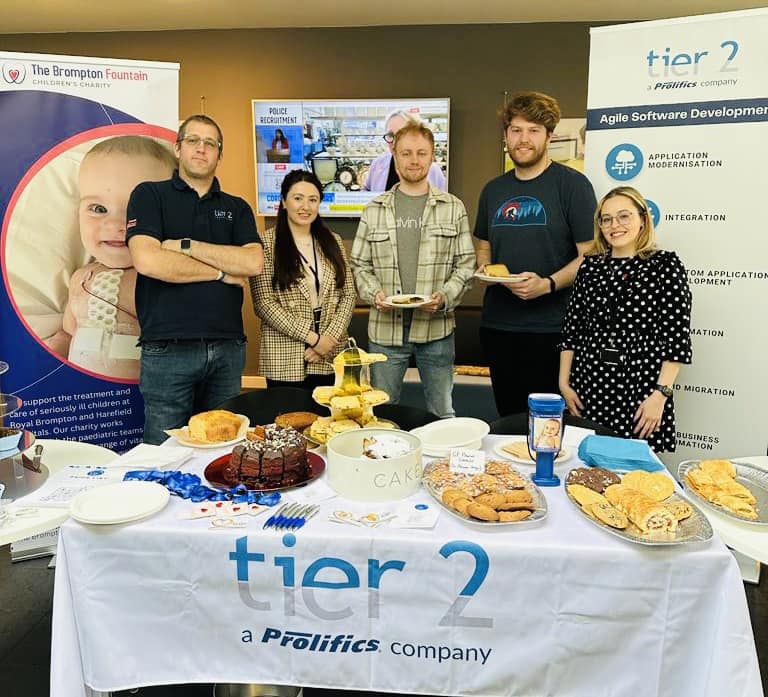 Raising money through sales, cash donations and a just giving page, the day raised over £560 for The Brompton Fountain charity, which Tier 2 then matched to take the final total to £1100.
You can read more about the event here: https://www.tier2consulting.com/news-events/tier-2-backs-the-brompton-fountain-charity-with-successful-fundraiser/